JUMBO GROUP OF RESTAURANTS
Levitate Studios was appointed as the official PR agency of JUMBO Seafood in 2007 and subsequently for JUMBO Group of Restaurants in 2009 – 2013. Through the years, the agency consistently communicated the message to local and international media that every visit to Singapore is only complete with a meal of chilli crabs at JUMBO Seafood. Levitate also worked on the successful launch of the following brands: JPOT, Singapore Seafood Republic, Ng Ah Sio Bak Kut Teh, Yoshimaru Ramen and Chui Huay Lim Teochew Cuisine. 
"Estelle and her team were the perfect partners in our public relations effort. Levitate offers personalised attention, business strategy and often uses its extensive network of contacts to promote our company. We thank them for the numerous media exposures garnered and for our successful nominations in leading awards such as the Singapore Prestige Brand Award and Singapore Enterprise 50. I highly recommend this agency." – Camie Chua, Marketing Director, JUMBO Group of Restaurants.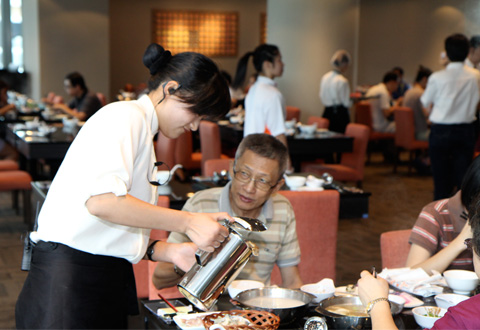 NIKON SINGAPORE
Levitate was appointed the official PR agency of Nikon Singapore in 2012 overseeing their media relations. We held several well attended media conferences and assisted Nikon in strengthening their media relationship with key reviewers.
SHIROKIYA
New Japanese restaurants are a dime a dozen here; yet Levitate was able to achieve a breakthrough to enable Shirokiya (part of the billion-dollar Monteroza Group) achieve exceptional media coverage on more than 37 platforms, achieving more than half a million in PR value in just 6 months. The restaurant continues to draw in huge crowds and raving reviews as a result of the massive publicity with a successful second branch launched in Chijmes in May 2014.
IT'S TIME TO LEVITATE YOUR BRAND

CONTACT US!
We combine close to 20 years of experience, network, and expertise with the latest trends in technology and culture, all to bring about strategies that work for your company and brand. Drop us a note and we'll schedule a meeting.